HOCKEY DAY IN CHILLIWACK 2020
---
---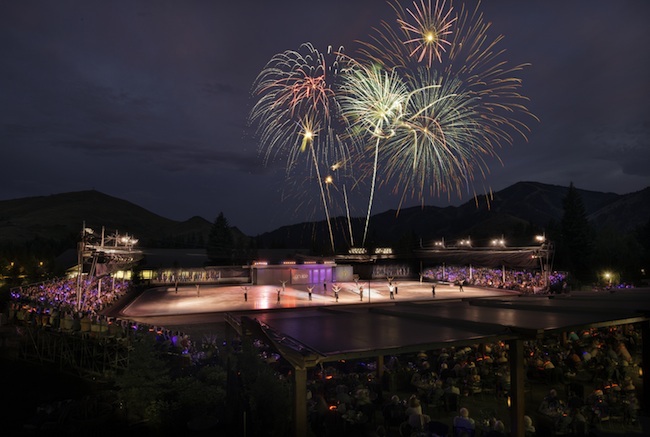 ---
HOCKEY DAY IN CHILLIWACK 2020
Details for Hockey Day in Chilliwack for March 14, 2020 are currently being finalized by an enthusiastic and dedicated committee of your CMHA board members who have been working hard to make this the biggest and most exciting HDIC since its inception!
To learn what this day is all about, please refer to this link that is available on the Chilliwack Minor Hockey website. HOCKEY DAY IN CHILLIWACK
As this day marks the culmination of the season for the Association, one of the goals of the committee has been to include each and every member of CMHA, and for the first time, all players from Initiation and Novice have been included in the festivities. As has been the case for several years, the Rep Division and Female Division is also invited to attend each Cup game for their applicable Division and are entered in the draw for a Free Registration, and this has not changed.
However, in addition to the 4 Divisional Cup Final games that will be played on Saturday, March 14, there will also be an evening ceremony for each Division and every single team will be honoured with medals and certificates that will form lasting memories for years to come.
Details are still being worked out, but please mark your calendars and note the following tentative schedule for this momentous day:
Cup games will be played at Sardis Sports Complex, Rink #3, and will begin with the Cannor Cup and the Atom Division Final, scheduled to begin at 9:00am. This will be followed at 11:00am with the Morrow Cup and the Peewee Division Final, then on to the Bantam Division and the Donaldson Cup Final at 1:00pm, and finally the Sapphire Cup and the Midget Division Final will wrap things up, starting at 3:15pm. Please note that some of these times may change depending on PCAHA schedules and Banner Final games, and we will work around any of those games to ensure our own Cup games are impacted as little as possible.
At the conclusion of each game and the crowning of each Divisional Champion, a draw for one Free Registration for the 2020-21 season will be conducted, and each player in those Divisions, including the Rep and Female Divisions, are eligible to claim this award. In order to win this though, the player MUST be in attendance at the rink.
Hamburgers and hot dogs, free entry into swag baskets and many other fun events are planned for the day at Sardis Sports Complex Rink #3.
This is not the end of the day though. Starting at 4:15pm at Tzeachten Community Hall, all players in the Initiation and Novice Divisions are invited to attend a ceremony with their entire team, where your coaches and players will gather with CMHA for the final time this season. Each player will be recognized and at the conclusion of this, a draw for Free Registration will take place for the Initiation Division, as well as the Novice Division. The players whose names are drawn MUST be in attendance at the Hall in order to claim this.
The same process will take place for the Atom Division beginning at 5:30pm, followed by the Peewee Division at 6:45pm, and the day will conclude with the Bantam, Midget and Juvenile Divisions beginning at 7:30pm. Note that there is not an additional draw for free registration for these divisions as this is awarded at the rink earlier in the day. 3rd year Midget players will receive special recognition at this time.
Medals for Most Sportsmanlike, Most Valuable and the brand new Heart and Hustle category will be announced for each team. Initiation and Novice will also receive an additional small token of the Association's appreciation of their involvement as these young players begin their Minor Hockey journey.
We have lined up Trevor MacDonald to MC the event at Tzeachten Hall, and there will be pizza and refreshments for everyone.
There is still much to plan for this day, and more details will be sent out once they are finalized. For the time being, please make plans to attend what will arguably be the most exciting day to end the season in the history of Chilliwack Minor Hockey Association.
If you have any questions, please contact your Divisional Director or email 2ndvicepresident@chilliwackminorhockey.com
Thank you from all of us on your Executive Board, as we make strides to make our Association greater than it already is!
SCHEDULE FOR HOCKEY DAY IN CHILLIWACK
SATURDAY, MARCH 14
INITIATION- TZEACHTEN HALL; 4:15pm-5:30pm
NOVICE- TZEACHTEN HALL; 4:15pm-5:30pm
ATOM- CANNOR CUP FINAL; 9:00am-10:30am @ SSC#3
ATOM- TZEACHTEN HALL; 5:30pm-6:30pm
PEEWEE- MORROW CUP FINAL; 11:00am-12:30pm @ SSC#3
PEEWEE- TZEACHTEN HALL; 6:45pm-7:30pm
BANTAM- DONALDSON CUP FINAL; 1:00pm-2:45pm @ SSC#3
MIDGET- SAPPHIRE CUP FINAL; 3:15pm-5:00pm @ SSC#3
BANTAM, MIDGET AND JUVENILE- TZEACHTEN HALL- 7:30pm-8:30pm
*this schedule could change slightly depending on PCAHA Banner Games for any of our C Division teams. This will be confirmed in the week leading up to the event.