Chris Gale Realty Group Signs as Title Sponsor of Development Ice for U7 & U9
---
---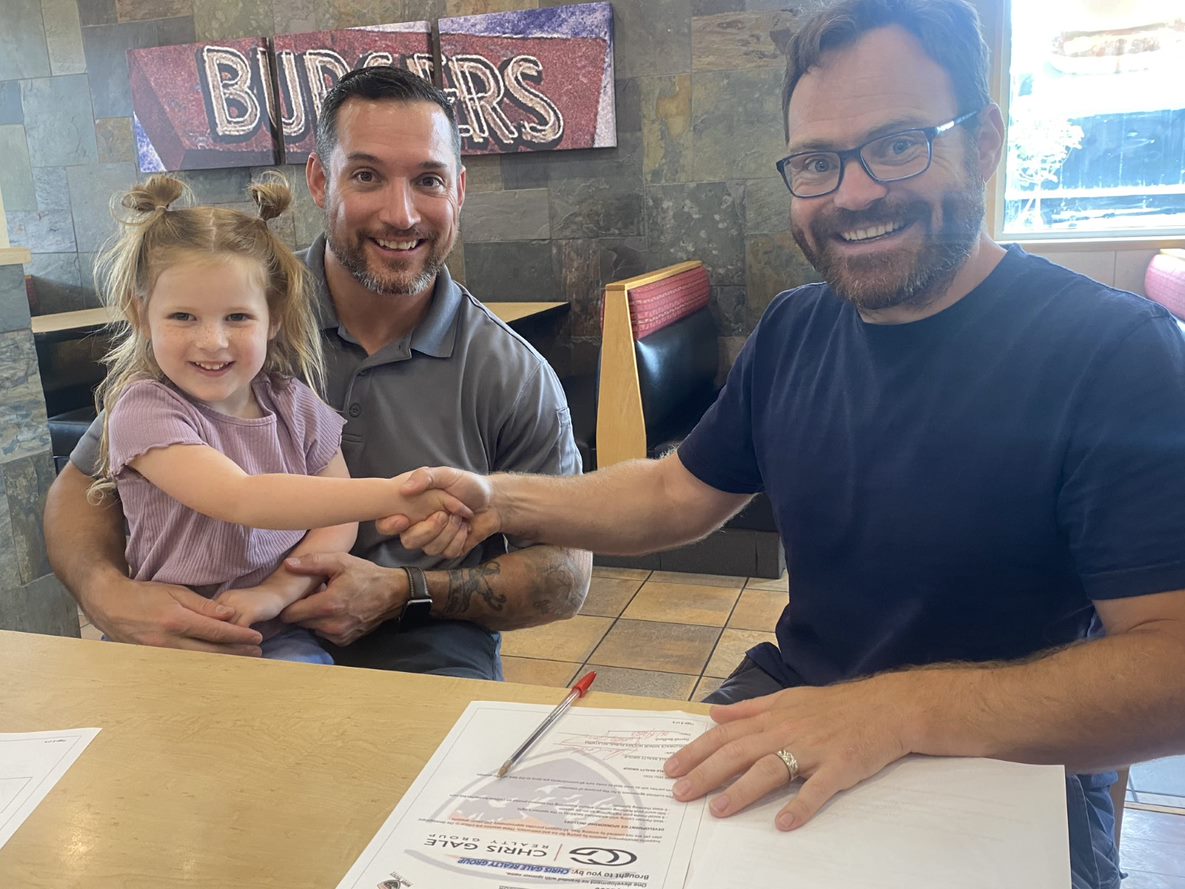 ---
The Chilliwack Minor Hockey Association (CMHA) is thrilled to announce a new partnership with the Chris Gale Realty Group for the upcoming 2023/24 season. This collaboration will see the Chris Gale Realty Group become the proud sponsor of the Development Ice for the U7 and U9 divisions, marking a significant step forward in the association's commitment to fostering young talent.
Chris Gale, a renowned real estate agent with Royal Lepage, is no stranger to the Chilliwack community. Raised in Chilliwack and currently residing in Ryder Lake with his family, Gale has always had a keen eye for real estate and a deep-rooted passion for his community. His professional experience, which includes managing multi-million dollar budgets for some of Canada's largest companies, speaks volumes about his competence and professionalism.
Now, Gale is bringing the same drive and dedication to the CMHA. His commitment to the U7 and U9 divisions will provide these young players with additional ice times, professional coaching, and the opportunity to hone their skills in a supportive and challenging environment. This sponsorship aligns perfectly with Gale's belief in making dreams come true, as it will undoubtedly help these young athletes reach new heights in their hockey careers.
The Development Ice program is a crucial part of the CMHA's strategy to bolster the development of its players without increasing the overall registration costs of hockey. With the support of the Chris Gale Realty Group, the association can continue to offer this valuable program to its players, providing them with the chance to improve their skating, puck control, and shooting skills.
Moreover, this partnership is not just about the players. The majority of Chilliwack Minor Hockey coaches are volunteers, and the Development Ice sessions give them an opportunity to work alongside professional coaches and learn from them. This learning experience is invaluable and will undoubtedly contribute to the overall quality of coaching within the association.
The CMHA and the Chris Gale Realty Group share a common goal: to foster the growth of young athletes and support the local community. This partnership is a testament to that shared vision and the commitment both parties have to Chilliwack's future.
In conclusion, the Chilliwack Minor Hockey Association is excited to welcome the Chris Gale Realty Group as the Development Ice sponsor for the U7 and U9 divisions for the 2023/24 season. This partnership promises to bring a wealth of opportunities for our young players and the community as a whole. Here's to a successful season ahead!