Cerified Auto Sound & Chilliwack MHA Title Sponsor
---
---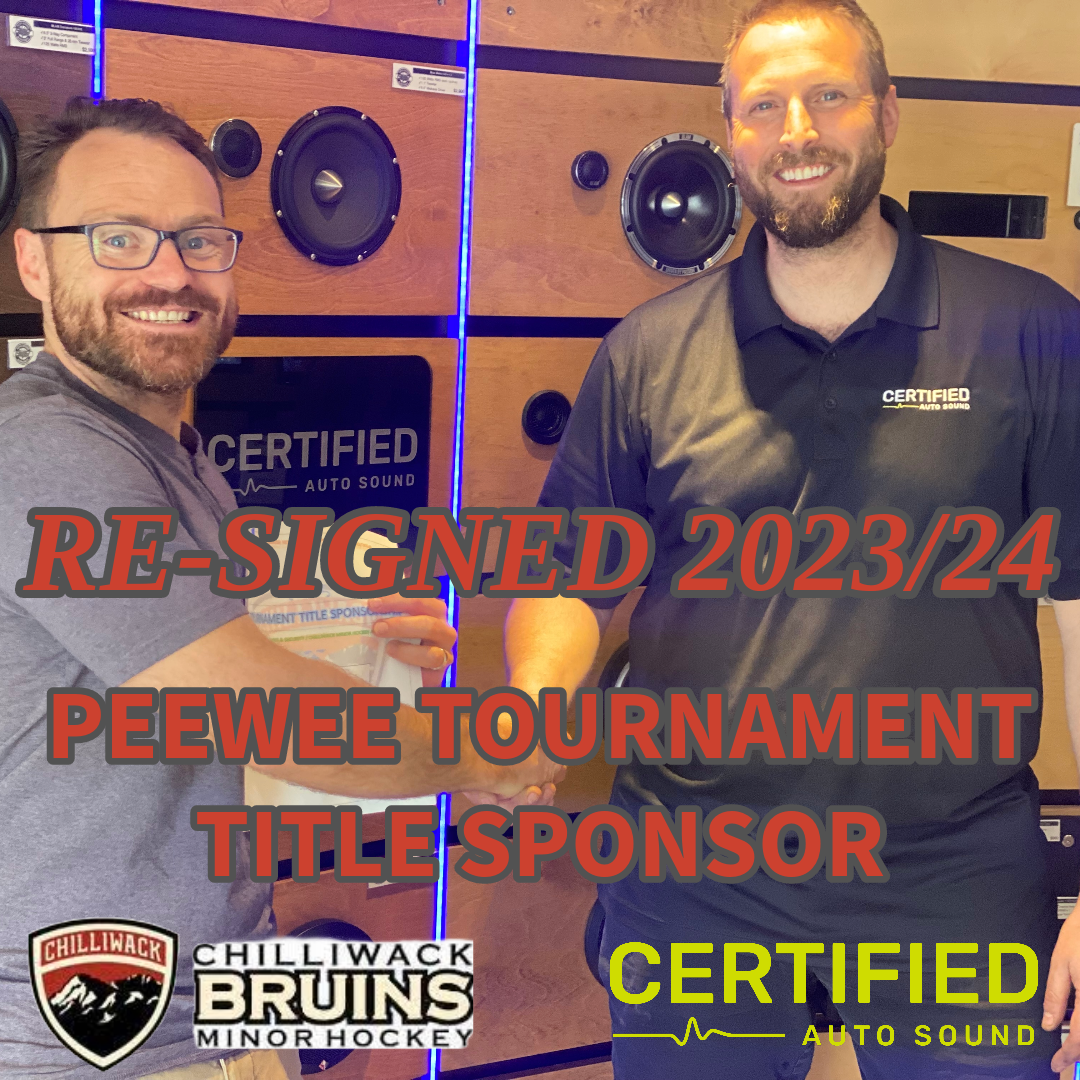 ---
Hey Chilliwack Minor Hockey Association Team!
We have got some exciting news! Certified Auto Sound & Security is lacing up as our title sponsor for the upcoming U9 Tournament. Let's tap our sticks in thanks for this tremendous show of community support!
As part of their sponsorship Certified Auto Sound & Security will be providing medals for all our CMHA events this season! How cool is that? Players will feel proud hanging these beautiful awards around their necks.
Tournament Quick Hits:
Dates: November 24-26, 2023
Location: Chilliwack Minor Hockey Association Arena
We can't thank Certified Auto Sound & Security enough for their support of CMHA. We invite you to learn more about their expertise in car audio and security installations by visiting certifiedautosound.com.
Let's get the puck moving and give a big slapshot shoutout to Certified Auto Sound & Security for their fantastic support! See y'all at the rink!